Colorado MV Express kiosks tout 'Tabs in 2 Minutes'
March 21, 2023 • Reprinted from CBSColorado.com
People who live in Denver and other cities across the state have another way to renew vehicle registrations. The Colorado MV Express kiosks are located in select grocery stores.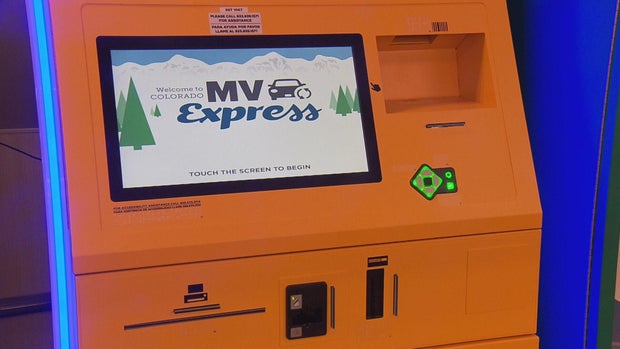 Denver County locations and those bordering Denver, including Adams, Arapahoe and Jefferson, have more than two dozen kiosks for vehicle registration renewals. There are several other locations around the state including El Paso, Boulder, Douglas and Weld counties. The kiosks can also check the status of a vehicle title and print a duplicate vehicle registration.
"In addition to our robust menu of services online, by mail, by phone and in person, Denver Motor Vehicle is excited to provide vehicle owners more convenience to complete their vehicle registration renewals, consistent with the idea of 'skip the trip' to the Motor Vehicle office if you don't need to go in," said Steve Ellington, Denver's Treasurer, in a statement. "The Colorado MV Express kiosks can help busy Denver residents and Coloradans in Denver have more convenient access to services they need without having to wait for their registration in the mail."
Additional Information from Colorado DMV: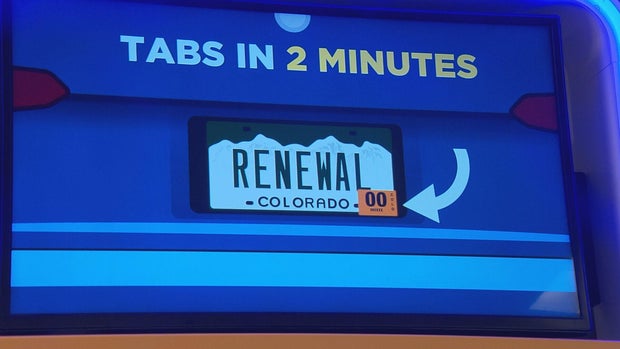 Credit cards, debit cards and checks are accepted at Denver kiosk locations, although additional locations throughout the state may accept other forms of payment. Find more information about the transactions you can and cannot complete at the kiosks on the kiosk homepage.
Denver's Colorado MV Express kiosks are available to use during the stores' hours of operation, seven days per week in the following locations:
Safeway, 200 Quebec St., Denver
King Soopers, 2750 S. Colorado Blvd., Denver
King Soopers, 2810 Quebec St., Denver
King Soopers, 3100 S. Sheridan Blvd., Denver
King Soopers, 1331 Speer Blvd., Denver
Additional locations that can be used by Denver residents and residents from other participating counties throughout the state can be found here: https://comvexpress.com/participating-counties/.